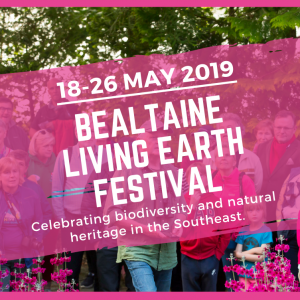 We're pleased to be part of the Bealtaine Living Earth Festival this year, Ireland's biggest biodiversity and natural heritage festival.
We'll be running events on both Sunday 19th May and Sunday 26th May.
In addition to the events outlined in the programme, we also have a talk on Bumblebees on Sunday 26th May at 2pm.